Reservations at Windridge
We look forward to welcoming you to Windridge. Spread out on our grounds with beautiful views of the vineyard, relax on our picturesque patio, socialize in our Solar Pavilion or experience our exclusive Tasting Room. Walk-ins are always welcome but we highly recommend making a reservation.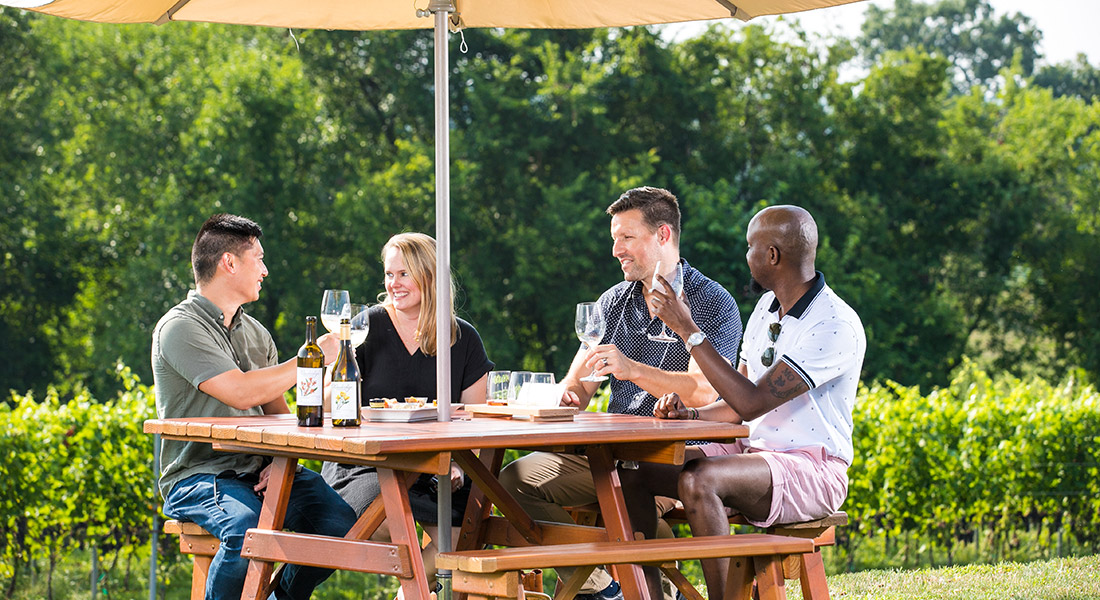 Seated Reservations
Click the "Book Now" button below to view the different seating options.
Please send inquiries for groups larger than eight to info@windridge.wine
Please see the Visit Us page to plan the perfect Windridge experience before your visit.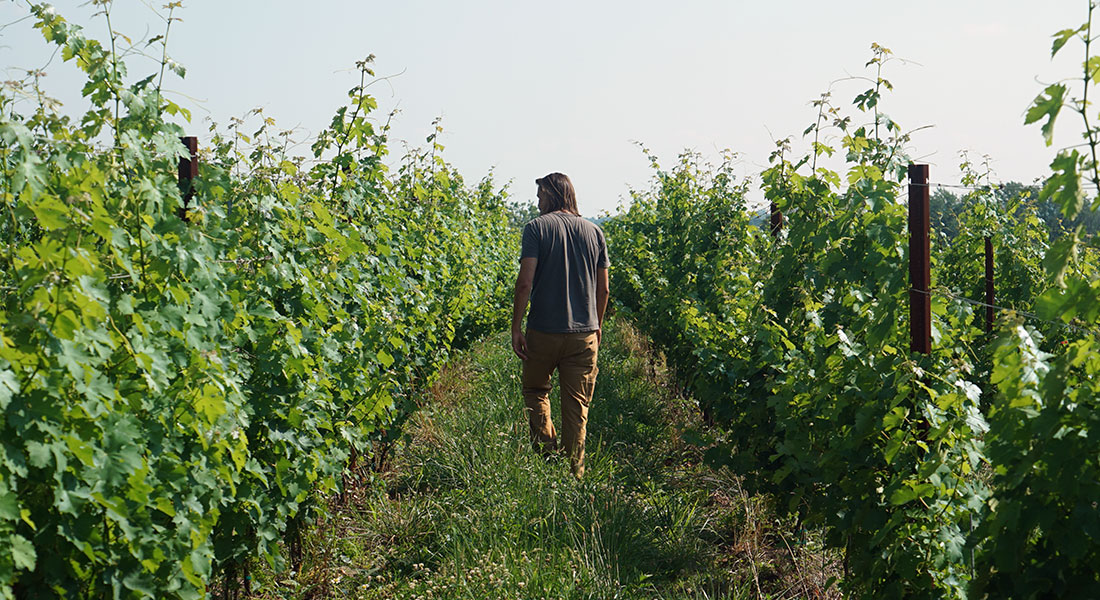 Vineyard & Winery Tasting Tour
Join us for a tasting tour of our vineyard and winery! The tour kicks off with a celebratory sample of Sparkling Portrayal before you are guided through our vineyard and winery. The tour highlights the farming and winemaking techniques that we employ to make Windridge estate wines and concludes with a special guided tasting of three wines conducted in the winery.


Upcoming Events
Sep 29
4pm to 6pm
Barre & Bubbly
In collaboration with Pure Barre Rockville and Pure Barre Olney, Windridge presents a new outdoor fitness series, Barre and Bubbly.
More Info
Special Event
Oct 17
10 am to 12 pm
Windridge Vineyards
Pear Pomosa Brunch
Join us for a brunch filled with the flavors of autumnal fruits and spices.
More Info
Special Event
Sep 24
5 pm to 8 pm
Windridge Vineyards
Moxie Blues
Join Windridge Vineyards for a night of live music featuring Moxie Blues.
Music
Sep 30
6 pm to 8 pm
Windridge Vineyards
A Toast to Maryland
Windridge Vineyards invites you to join us for a special evening
celebrating the best of Maryland wine, cuisine and music.
More Info
Special Event