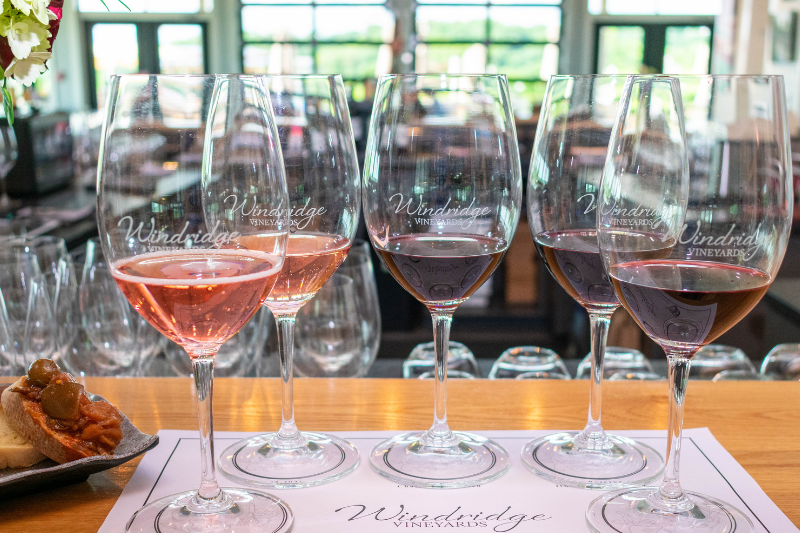 Mysterious World of Fortified Wines Class
Join us for our fourth class offering for our fall and winter Wine Education Series! This is a 'must-attend' class for wine lovers and is perfectly timed and paired with Valentine's Day. Desserts, like chocolate, pair exceptionally well with fortified wines. This immersive and interactive educational class will explore and demystify the world of fortified wines, from Tawny Ports and Madeira produced in Portugal with grapes grown on the steep slopes of the hot Duero Valley to Sherry from Andalucía in Spain and to the Vins Doux Naturels of the Rhone Valley in France. The techniques required to produce fortified wines are complex, labor intensive, and some of the producers' most closely held winemaking secrets. Our wine expert will help demystify fortified wines and their respective winemaking techniques. We will select classic and premier fortified wines from the best regions of the world and compare them to our distinctive and uniquely Maryland Old Line.
This course will be led by one of our resident wine experts and you will be guided through a tasting of fortified wines from traditional fortified winemaking regions, including Portugal, Spain, and France, and our Windridge Vineyard Old Line. Explore the rich history of fortified wines and the complex winemaking methods that have helped shape production in the new world. Along with this unique tasting, enjoy chocolates and desserts from a local business. This class is the perfect tasting experience for wine lovers, novices, and connoisseurs alike. Please note this is an adults-only experience.