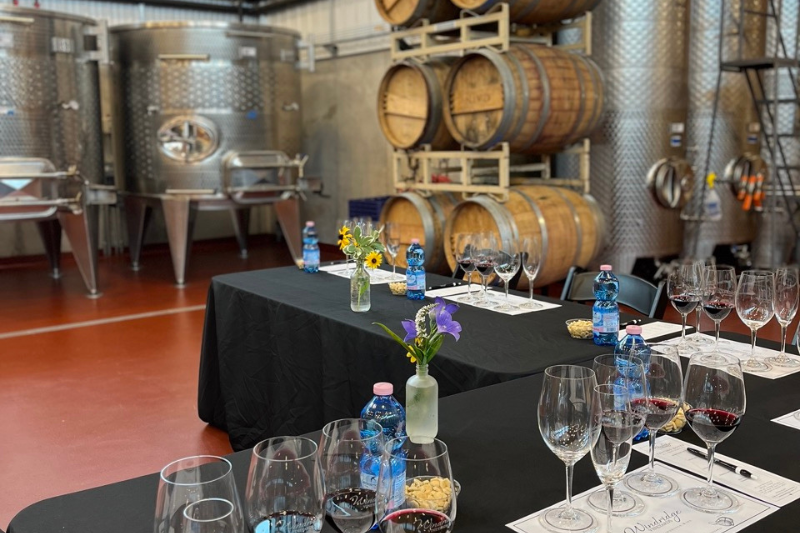 Classic Blended Wines of the World Class
Join us for our third class offering for our fall and winter Wine Education Series! This is a 'must-attend' class for wine lovers to explore classic blended wines of the world! In this immersive and interactive educational class, we will explore the wines of Bordeaux, Rioja, Bolgheri, and Cotes du Rhone. These Old World blended wines have greatly influenced the production of New World wines, particularly our Windridge Encampment and Seneca wines. Blending a great wine involves the expression of multiple grape varieties to create a beautiful vintage. There is a reason blended wines are often the most beautiful (and expensive) wines. We will select classic and premier blended wines worldwide and compare them to our distinctive and uniquely Maryland Seneca wine.
The course will be led by one of our resident wine experts. You will be guided through a tasting of classic blended wine from around the world, including Bordeaux (France), Rioja (Spain), Bolgheri (Italy), Cotes du Rhone (France), and our Windridge Vineyard example. Along with this unique tasting, enjoy lite fare sourced from a local business. This class is the perfect tasting experience for wine lovers, novices, and connoisseurs alike and a must if you're planning to attend our Blending Lab in April.