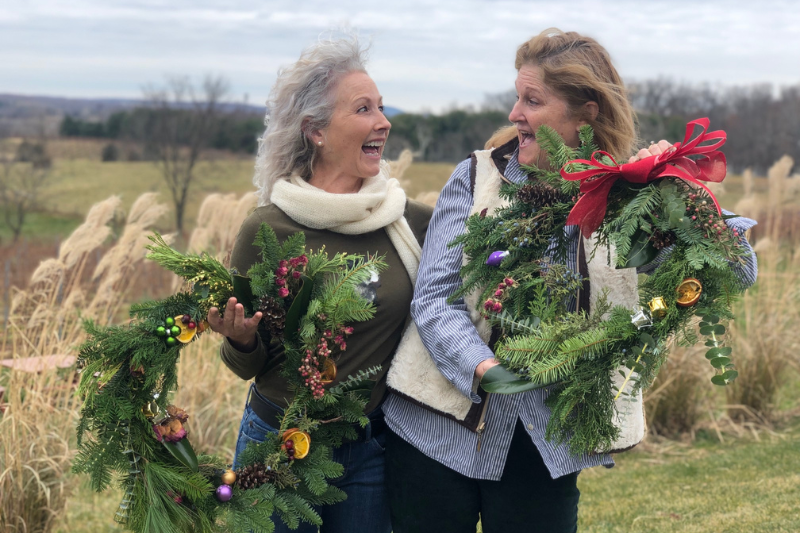 Holiday Wreath Workshop
Join Windridge Vineyards and amazing local florist Stephanie's Secret Garden for our second annual holiday wreath making! Stephanie comes from a family of farmers and has been keeping a flower-cutting garden most of her life.
Stephanie will guide you in building a beautiful wreath that will be the perfect addition to your holiday doorway or mantle, rich with winter florals and built to last through the season. While you create your wreath, your senses will be filled to the brim with fir, juniper, and eucalyptus. Picture Nat King Cole playing softly in the background while you enjoy a lite fare and sip on a delicious cranberry mimosa made with our Sparkling Portrayal. This is the perfect way to kick off the holiday season. If you have a unique ornament or decoration that you would like to include in your wreath, please bring it with you. Additional cranberry mimosas and wine will be available for sale, and everything you need for the perfect wreath will be included.